QPunch Smart Project Management Tool lets you customize your profile as and how required through your Subscription Settings. Know more about one of its features!
In this feature you can use to keep track of work that has been done and use to calculate payables per hour in a particular workload. It is designed to store and manage information about the time spent by the assigned members on activities in the Project Settings.
Setting up costs
To do so, perform the following steps:
Click on the project settings icon.

In the project configuration tab, you can see the Work Log below. You can turn on/off the work log to allow users to turn Work Log Mode on and off in the project settings once updated.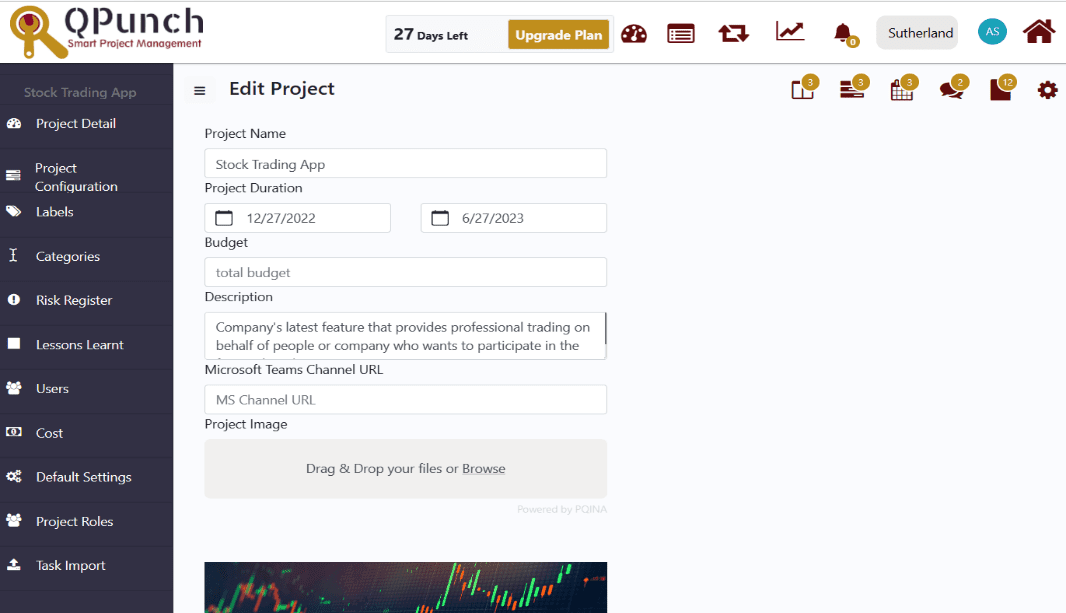 In the Project settings tab, Choose "cost" from the left side pane.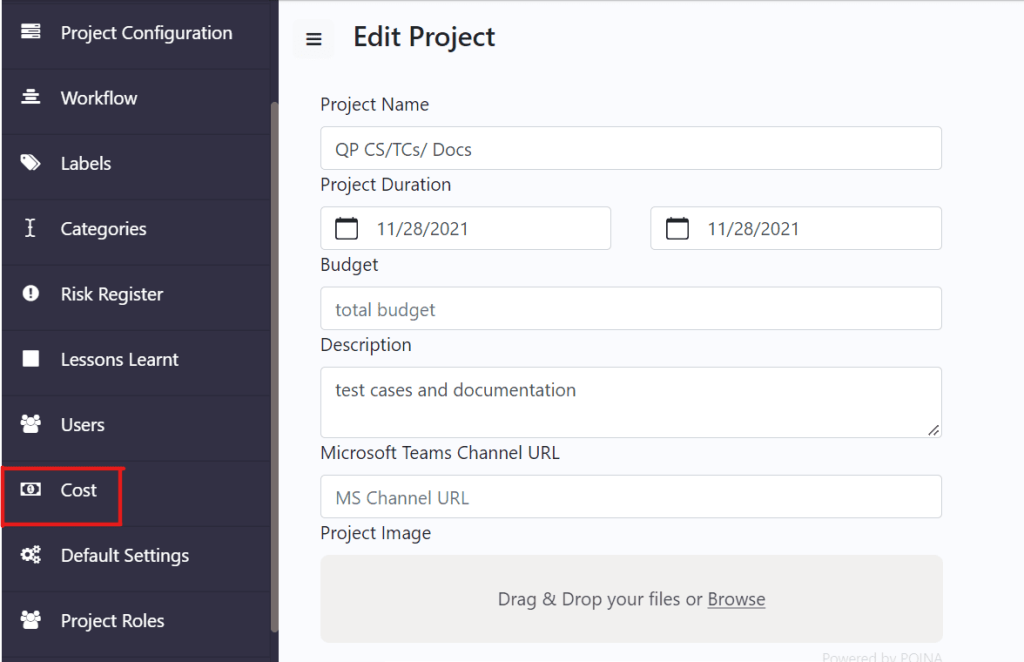 In the cost tab, the names of the project team members are listed, which you can set a cost per hour by default for all the members. You can also specify the cost of each member parallel to their name.

After setting cost for the assigned member, go back to Kanban board clicking on the icon below.

You can see tasks listed here in the Kanban board.

Open one specific task which you are assigned to, and the box below will appear in which you can see "actual" just above the cost. See attached image below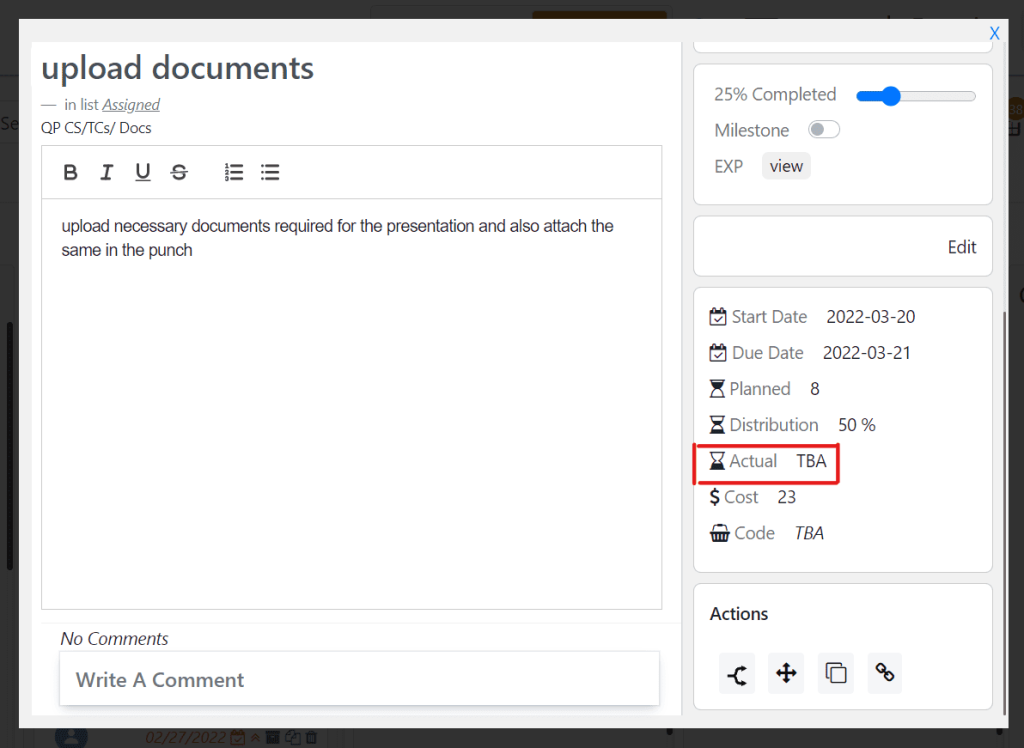 Updating work hours
By clicking on actual you will be routed to "Work Log" dialog box, and this can help you log your hours of work. You can use the arrow to either increase or decrease hours base on the required time for that specific task.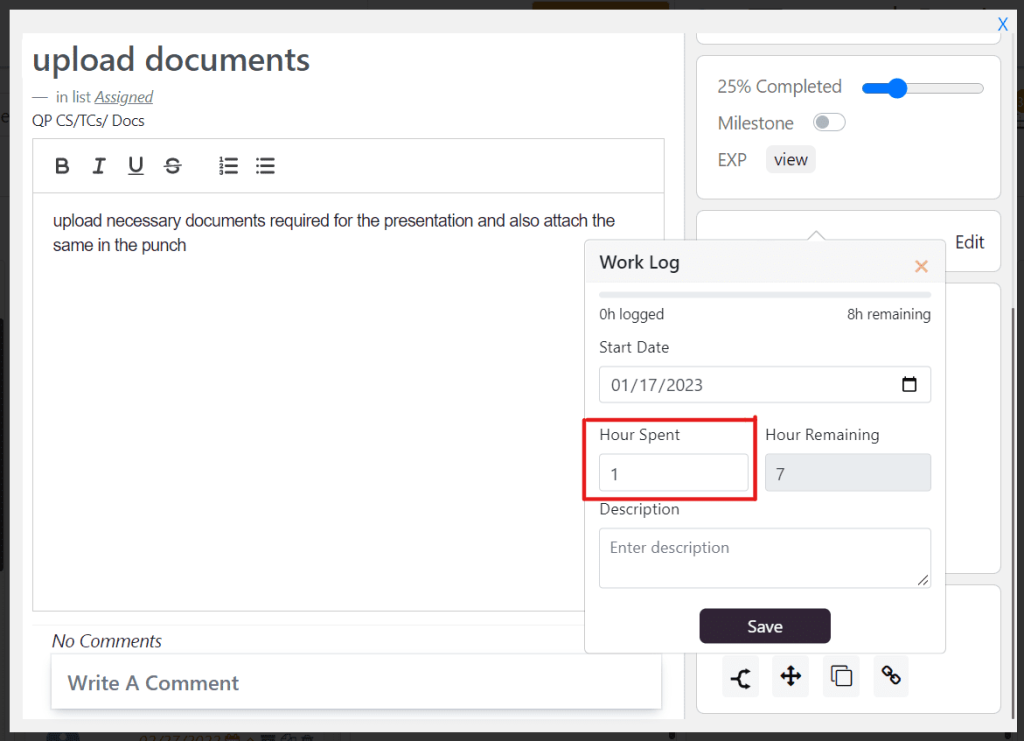 You can also see a description box wherein you can write your progress report about the task you work on a particular hour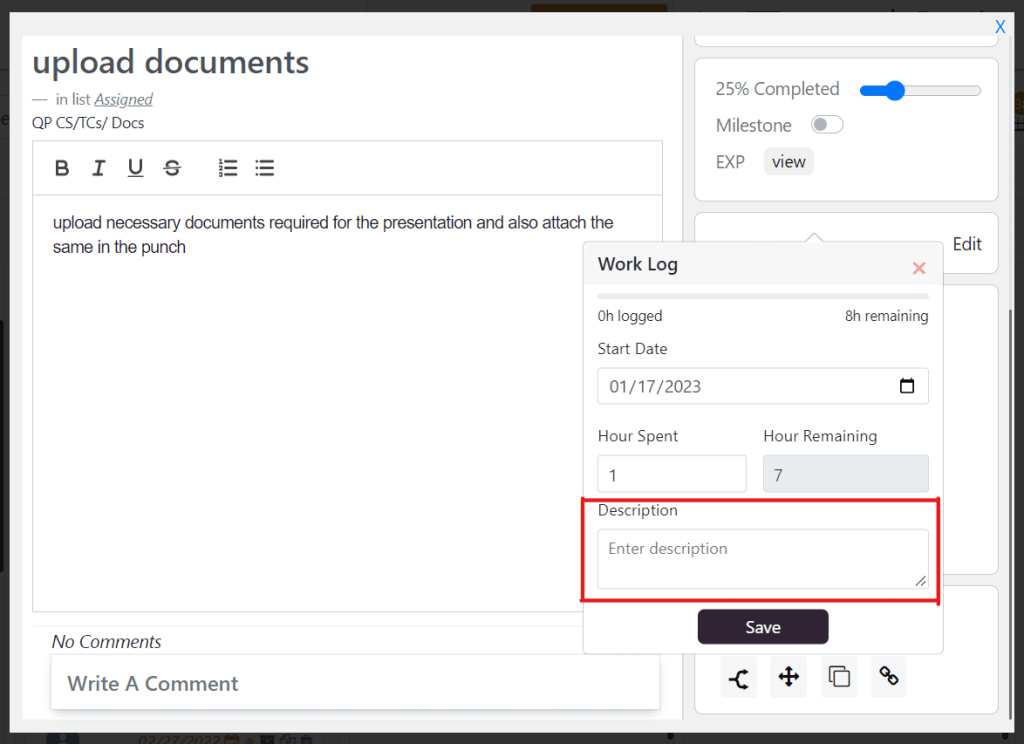 Saving changes will update your work logs. User can delete their work log entries if required.
In the Project Dashboard page, go to Resource Dashboard and Select any member on the list.

Here you can adjust the dates to track your member's pay period if required. In your member's timesheet, recorded time spent on tasks, projects, and cost will be updated.
If you log work on the same project or task several times for one day or the following day, these entries are accumulated into one and update time spent, and hour remaining for that specific task.